Equal Compostela Social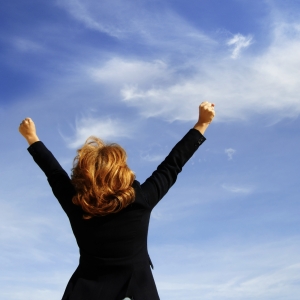 Equal Compostela Social takes part in the
European Union's strategy
for more and better jobs and for ensuring that no-one is denied access to them.
This initiative intends to integrate vulnerable groups of the region of Santiago in the labour market and the setting up of new businesses, supporting these groups in developing professionally from the viewpoint of self-employment.
Given that underemployment and long term unemployment represent one of the principal causes of social exclusion, this initiative tries to get the full social integration of its beneficiaries, through investment in the labour force as the developers of their own business initiatives.
In order to reach this final objective, the project sets a series of intermediate objectives which includes the creation of specialised technical teams, the promotion of the use of ICT in new businesses, access to opportunities for the entrepreneurs, the promotion of flexible financing systems which allow for the generation of economic activity, the promotion of the culture of participation within the business sector, the creation of an associative structure which would be useful for the entrepreneurs, study the opportunities and economic amenities in the area, changing the self-employed guidance services to suit the needs of women entrepreneurs and the distribution of the results.
Area of intervention
ECS' area of intervention is Santiago, in the province of A Coruña, a territory that includes an extension of 690 squared kilometres and that groups the municipalities of
Boqueixón, Vedra, Teo, Brión, Ames, Val do Dubra and Santiago de Compostela
.
This area, where Santiago de Compostela is the main city, is very populated and combines the presence of rural characteristics and a service-based economy. In this territory the population rounds 150.000 inhabitants and it has a population density of aproximately 216 people per kilometre squared.
Beneficiaries of Equal Compostela Social
The general objective of Equal Compostela Social is to foster entrepreneurial spirit and to create businesses in groups from areas which have the greatest difficulties in terms of access to the labour market and yet show entrepreneurial determination. The target groups of the programme will be:
Women over 45 years
Youth with low qualifications
Long-term unemployed
Single-parent families
Victims of domestic violence
Disabled people
Immigrants and returned migrants
The employment not only improves their socio-economic situation, but also takes them away from the danger of marginalisation, thus alleviating their dependence on family and social services.
Development Parthership Compostela Social
In order to foster entrepreneurial spirit and to create businesses 14 public and private organisations have created the Developmet Partnership Compostela Social. All of them count on a large experience in employment related matters and fighting discrimination:
The 14 members of the DP Compostela Social are:
Public organisations
Private organisations
Platform for the Employment Association

Type of organisation: organisation providing support and guidance for disadvantaged groups
Legal status: non-profit private organisation
Date of joining: 09-06-2004

Caixa Galicia Social Work

Type of organisation: financial institution
Legal status: private organisation
Date of joining: 14-06-2004

Official Chamber of Commerce of Santiago de Compostela

Type of organisation: chamber of commerce/industry/crafts
Legal status: public organisation
Date of joining: 14-06-2004

Galician Co-Federation of People with Disabilities

Type of organisation: organisation providing support and guidance for disadvantaged groups
Legal status: non-profit private organisation
Date of joining: 08-06-2004

Foundation for the Development of Santiago de Compostela's Area

Type of organisation: public authority (national, regional, local)
Legal status: public organisation
Date of joining: 13-05-2004